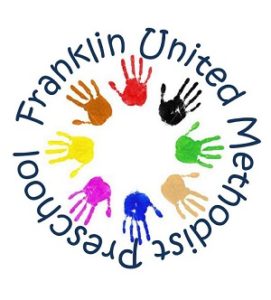 About our Preschool 
Our Preschool has proudly served families in our community since 1981.
We are affiliated with the Franklin United Methodist Church and introduce the love of Jesus Christ to the children in our care. We welcome children of all backgrounds, you do not have to be a member of our church. We strive to not only provide love and care for the children that attend our school, but we introduce educational concepts to the older children to prepare them to enter into Kindergarten.
Age Ranges of Children 
We accept children into our program that are 6 months through 5 years.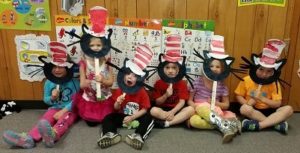 Tuition and Fees 
The enrollment fee into the program is $75 which covers registration and supplies. Monthly tuition is $160 for all age categories.
Hours of Operation 
Regular school days are Tuesdays and Thursdays from 9 am – 3 pm.
Yearly Schedule 
The preschool opens the first Tuesday following Labor Day and runs through Mid-May. Contact the preschool for specific dates as this can slightly differ each school year.
Preschool Leadership                                                                                                  
The current director is Sherry Buchanan.
Contact the Preschool 
Sherry's office hours are Monday 9:00 – 12:00 or Tues/Thur 1:00 – 3:00. Office phone number is 979-828-2019 and cell number is 512-626-7202. You could email Sherry at FranklinUMP@yahoo.com